Dr. Jose Solis PT, DPT
Owner/Head Physical Therapist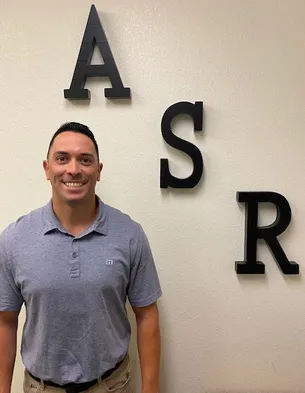 Jose Solis, PT, DPT, OWNER, earned his Bachelor degree in Kinesiology from San Diego State University in 2011 & his Doctorate in Physical Therapy from the University of St. Augustine's in 2016. After graduation, Jose worked in the East Bay Area working with collegiate and professional athletes recovering from sports related injuries and post-surgical operations. Jose has completed a combination of orthopedic courses with strong emphasis on overhead athletes, gait training, manual therapy, ACL post-surgical rehabilitation, and rotator cuff post-surgical surgeries. Jose has also studied and taken courses on acute and chronic neck and low back pain management along with prevention and return to work programming. His special interest include: post-surgical rehabilitation, overhead athletes, chronic neck and low back management/prevention, orthopedic/sports injuries, balance and fall prevention, and core/lumbar stabilization programming. Jose's treatment philosophy is to identify each limitation and create an individualized plan of care with patient feedback to maximize their functional ability.
Jose's Favorite Quote: 'Train the mind and the Body will follow'-Stephen Curry
Jose's Hobbies: Attending sporting events, playing softball, snowboarding, wake boarding, golfing, and spending time with his family
______________________________________________________________________________________________________________________________________
Raymon Dhami, PT, DPT
Physical Therapist
Raymon, PT, DPT, is a Sutter County native who grew in Live Oak, CA. He received his Bachelor's in Exercise Physiology from California State University Chico & earned his Doctorate of Physical Therapy at the University of St. Augustine for Health Sciences in San Marcos, California.

Raymon has experience in a variety of outpatient settings. He has worked with a wide range of patient populations, including high level athletes and those in the acute phase of postoperative surgical interventions, as soon as 1 day post-op.

Hobbies: ride his bike, hang out with friends, snowboarding, cruise the backroads, and drive tractors.
---
Lyudmila "Mila" Svityashchuk PTA
Physical Therapy Assistant
Lyudmila Svityashchuk, "Mila," received her Bachelor Degree in Science from Kiev Medial Institution in the Ukraine and went onto receive her A.S degree for Physical Therapy Assistant from Sacramento City College. Mila has been working with Advanced Spinal Rehabilitation for the past 8 years as a physical therapy assistance specializing in musculoskeletal, orthopedics, spinal rehabilitation, manual therapy including deep soft tissue massage, myofascial release and trigger point release. Mila's physical therapy treatment approach is having an individualized 'hands on' experience implementing a plan of care to designated patients/clients designed by a licensed physical therapist under his/her supervision by utilizing her knowledge and manual skills to improve range of motion, flexibility, and regain strength. Mila's goal is to restore each patients impairments and functional limitations in order to return them back to work, community, recreation and sports pain free.
Mila's Hobbies: spending time with my family, camping, traveling, playing volleyball and reading.
______________________________________________________________________________________________________________________________________

Yalitza Duenas
Physical Therapy Aide
Bio: coming Soon
______________________________________________________________________________________________________________________________________

Guadalupe Castillo
Front Desk Administration
Bio: coming Soon